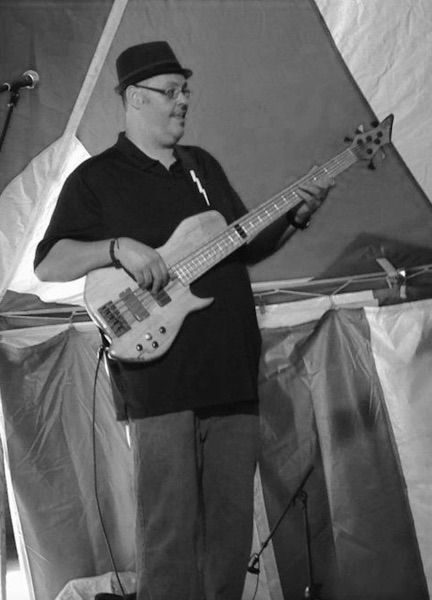 Troy grew up in South Haven, MI on the shores of Lake Michigan.  Him and his brother were raised by his mother and grandmother.  And, if music was playing they would find Troy in front of the speaker, smile on his face and as happy as could be. 
When he was about five years old he was given a four string, toy guitar that he would carry around everywhere.  One day, he saw a video of the band Kiss and noticed the bass player, Gene Simmons had four strings on his guitar as well.  He was hooked!  He decided to get in the school music program.  There was no one playing bass.  Others in the program said "it's a big instrument and you're a big guy" so, bass it was.  From that point on there was no looking back. 
"When i started playing I was probably the worst player. So, I had to practice much harder than everyone else.  As my skills developed I found confidence in my playing and a passion for the bass" 
He and his piano playing brother started playing at their church, the school band and other groups.  His philosophy was simple: be dependable, be prepared and know and play your part.  That philosophy put him in a place where musicians would seek him out. 
Troy has played with many musicians and in many groups.  He's led music departments and taught many aspiring musicians. Today, continues to teach and share his wisdom to his students. He makes a point to discover new music to appreciate also continues to find new music to challenge his own playing. 
Troy and his wife live in the Grand Rapids, MI area.  Together they have 6 children and 9 grandchildren and enjoy spoiling them all.