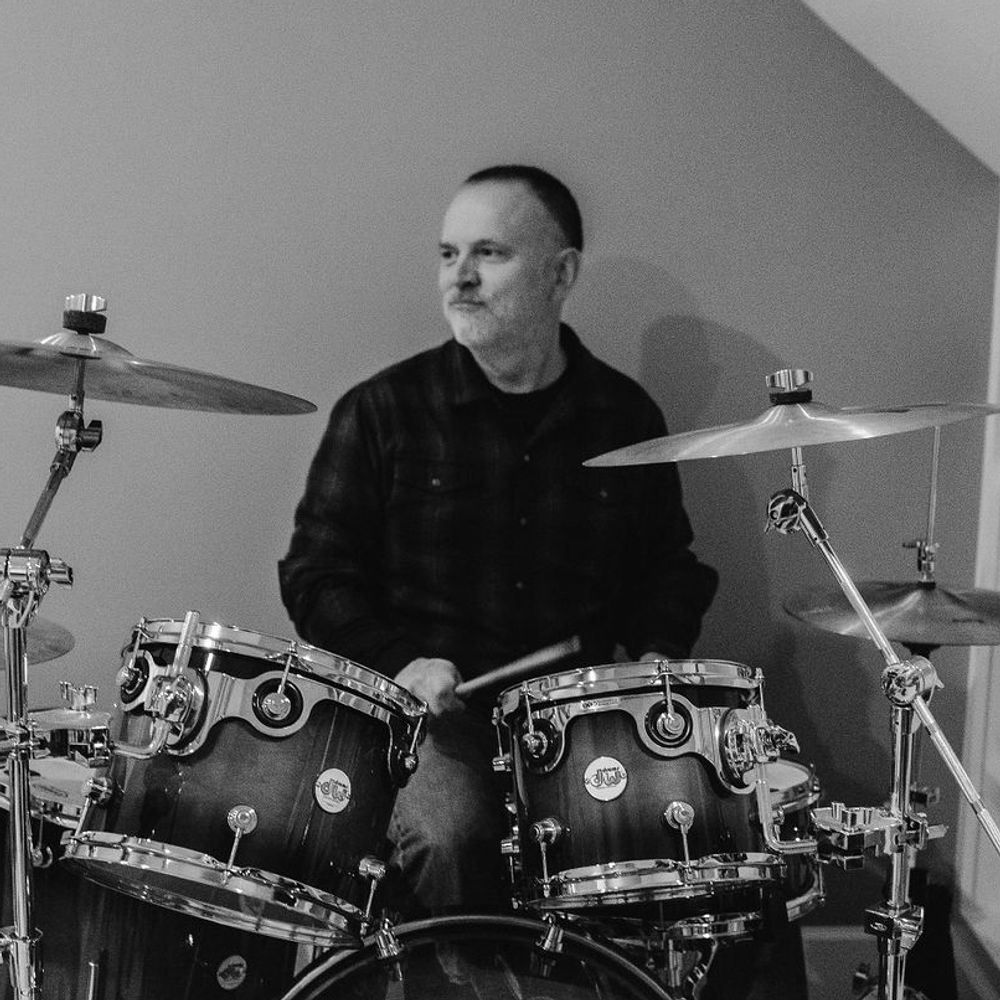 Drum/Percussion
Kevin Allen was born and raised in the city of Detroit (East side).  He grew up in a full house with his father (an auto worker), mother, grandmother and siblings (the youngest of 7).   Whether it was rock, R & B, pop, jazz, bluegrass, classical, southern and even an occasional polka, there was often music playing in the house.  Needless to say, he developed a love for music at a very early age.
"It's amazing that you can hear a song from your youth and it will take you right back to a certain memory and time. Music is kind of magical that way."
Just before starting high school Kevin hung up the pots and pans and started to play actual drums. His parents bought him an old used drum kit and there was no looking back.  Often, while his friends were busy playing sports he was in the basement playing along to his favorite records.  It wasn't long until he was in his first band and his first gig. He played for years in the club scene with several different bands, which led to recording sessions.  Kevin has always believed that it's best to start with a good foundation and build from there.
"Creating music is kinda like cooking. Adding a bunch of spices doesn't necessarily make it good.  It's often just that little touch of something that makes all the difference"
His music led him to audio engineering and broadcasting, which led to advertising, business and sales, which eventually led him in to real estate.  Like his music, he looks for what is needed and always looks out for others needs first. He believes that the best and most gratifying way to get what he wants is to get others what they want, first.
Kevin, and his wife have lived in several Michigan cities but found home in the Grand Rapids area. They have two grown children are soon to be grandparents.  He and his family love the outdoors.  Hiking, fishing, camping, cycling and especially mountain biking are their favorite activities.  They also give a lot time, talent and support to various, ministries, advocacy groups and non-profit organizations.
"We all have one life to live.  So, live it and make it count"