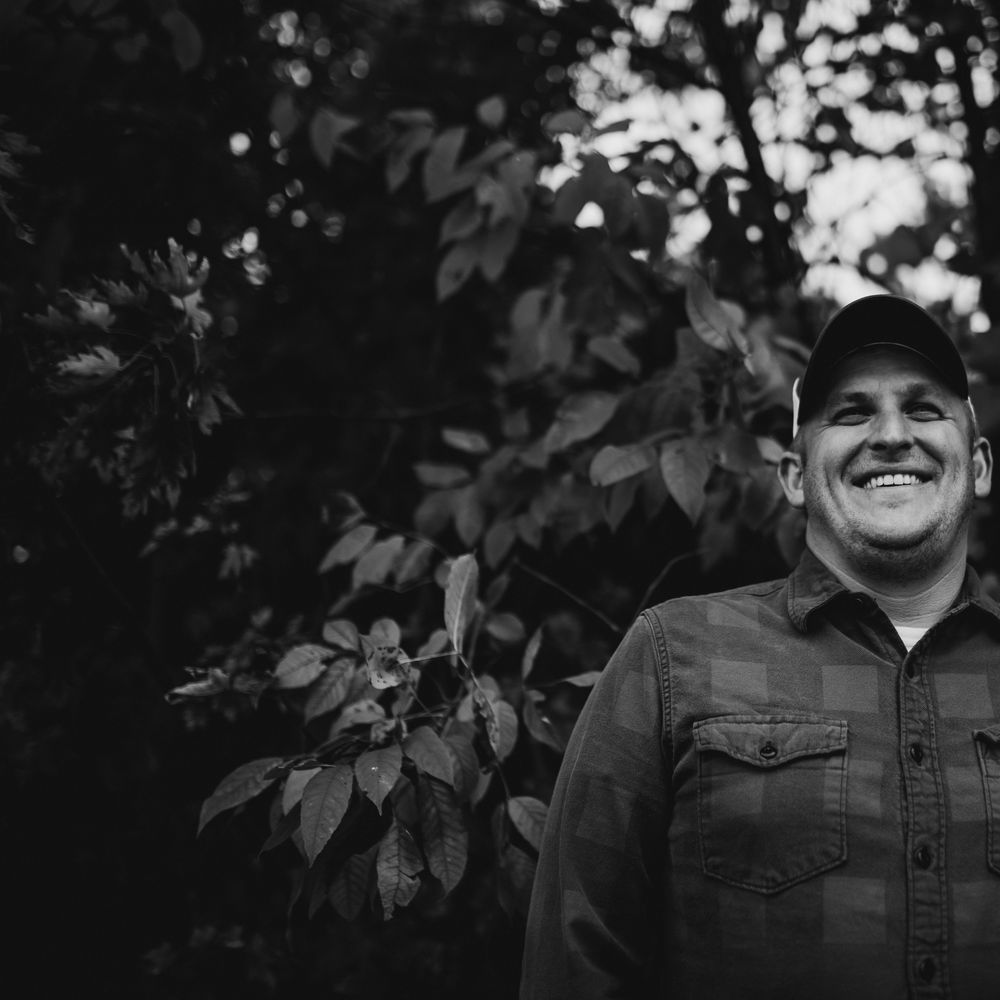 Jeff Troutman
Songs For Grown ups
Jeff Troutman will release his eagerly anticipated album "Heaven" Feb. 15. Troutman is backed on six original songs by his Parachute Adams Band: Troy Stansberry on bass;  Kris Rewa on keys, mandolin and background vocals; and Kevin Allen on drums. Kevin Melton sits in on his Hammond B3 organ on two tracks.

The album was recorded and produced at Third Coast Recording in Grand Haven, Michigan.

Outdoorsy types may note the fly fishing association in the band's name, and wonder if the guy singing changed his name somewhere along the line.  "Troutman" is in fact the family name Jeff was born with on the Texas Gulf coast, and the band's name honors the Leonard Halliday mayfly imitation popularized by Charles Adams nearly a century ago on the Boardman River, near Traverse City.
Troutman also is the host of the popular national fly fishing podcast Remote. No Pressure., now in its fourth season.

"When we were putting the band together and kicking around names, 'the Parachute Adams Band,' just sounded fun," Troutman said. "Plus, it kind of ties into my last name and an activity I can say, without hyperbole, probably saved my life."

The album's title track is an upbeat, full band rerelease of the number-one song from Troutman's 2017 EP, "Songs About Fly Fishing."

In interviews, the songwriter frequently recounts the story of an early midlife crisis when, working in a high-pressure finance job with young children at home, he discovered fly fishing as a way to slow down and decompress from work and parenting stresses.

If fly fishing provided the adult Troutman with a refuge and outlet, music served the same purpose after he almost died in an automobile accident at age 11. The crash, caused by a drunken driver, left Troutman with a shattered hip and confined him to a succession of wheelchairs and walkers through most of his middle school and high school years.

As the middle school dream of a future career with his beloved Houston Astros quickly faded, the largely homebound Troutman picked-up a guitar. Later, he would earn a degree in music and go on to lead the music ministry at a mega-church, releasing two albums of contemporary Christian music.

"Heaven" charts his journey away from the certainty of organized religion to a more tangible faith in the natural world. As Troutman sings in the title track's chorus:

The streets aren't made of gold, ivory or precious stone
So the mud and rocks are gonna have to do
No choirs of angels here but this river sure is clear
Oh this is the heaven that I know

The songs on "Heaven" are, by and large, songs for grownups; tackling the sorts of issues men (and women) of a certain age are prone to pondering.

The second track on the album, "Time Marches On," was inspired by a Michigan neighbor who lost his wife, watched his kids move away, and retired from a blue collar job. Reminiscent of John Prine's classic "Hello in There," the lyrics pose the question: what now? "He left the plant the day that he turned age 65/He felt too old to work but he was too damn young to die …"

"Oleander Street" is a coming-of-age story song that hearkens back to Troutman's childhood in Southeast Texas.

"Dreamers," the fourth song on the album, could only have been written by someone who has more than a nodding acquaintance with hardship. It's a loved-her and lost-her retrospective in the finest country music tradition:

Funny how hope deferred can break a grown man's heart
Tried to rise about it all but I think I tried to hard
Cause we were dreamers we were dreaming but I dreamed one day too long
When I came home from work found the note that you wrote and realized that you were gone

"Raven," an ode to Troutman's friend, noted sporting artist Bob White, was inspired by an image in the painter's Icon series.

"Something about that piece of work really resonated with me," Troutman, said. "Then Bob sent me his essay 'Road to Epiphany.' I've been sitting on that for three years. I wanted it to be right when I showed it to Bob. It's a gift, you know. It's a very artsy song, it's not a pop song."

The final track on "Heaven," "10-foot Pole," is the very first fishing song Troutman ever wrote. Playful, rollicking, and ripe for frat boy singalongs it is destined to join just a handful of truly great angling anthems alongside Robert Earl Keen's "Five-pound Bass" and Greg Brown's "Eugene."

Troutman said his aim with the final song on the album was to write "the most redneck song I could." If he falls short, it is only because his chops as a writer steeped in the Americana singer-songwriter tradition won't allow him to ever be completely frivolous.
 
"I've lived in Michigan for two decades now, longer than I've ever lived in any one place," Troutman mused. "It has definitely colored my music. At the same time, I still find inspiration in that great Texas music tradition – artists like Guy Clark, Townes van Zandt, Robert Keen."
 
"Heaven" is available for pre-order now at remotenopressure.com and jefftroutman.us, and will be available on iTunes, YouTube Music, Spotify, Pandora and all of the major streaming platforms Feb. 15.